The It's You Babe Prenatal Cradle full torso baby belly band was designed by a registered nurse as a lumbar brace for moms who experience burning pains from stretching muscles and ligaments, diastasis recti separation and pelvic pain from the weight of pregnancy bearing down onto her hips and pelvic cradle. This is for women who not only need to lift the weight and regain their ability to walk comfortably, but who need to be supported during day to day activities. This FDA registered lumbar support relieves backache by reducing gestational pressure from the abdomen back and hips while it fortifies a woman's core muscles with no added pressure to the shoulders. It relieves hip and pubic symphysis pain by lifting weight from the pelvic cradle and reinforcing the back. This pregnancy support belt provides a system of relief and comfort while on the go. Many wear the It's You Babe Prenatal Cradle while sleeping. Made in USA. Nine sizes fit 90-350 pounds.

About the It's You Babe Prenatal Cradle
LIFTS AND SUPPORTS: Discreetly provides gentle relief from an increasing weight bearing load by surrounding the abdomen with ergonomic lift to improve posture and continue an active lifestyle.
MADE WITH CARE: Tailored with her needs in mind – For proper sizing, measure around the back and belly where the support bands will fit and refer to the sizing chart to select the correct size.
SAFE TO WEAR: Promotes circulation and reduces swelling of lower extremities – safe to sleep in for both mother and baby.
COMFORTABLE: Latex-free with flannel backing, supports pregnancies up to 350 lbs and the comfort fit "lay flat" design has no adjusting hardware to snag clothing.
ORIGINAL AWARD WINNING PATENTED DESIGN: The Prenatal Cradle design reduces unwanted stretch marks and its ergonomic lift encourages longer gestational periods.
RECOMMENDED: Doctors, midwives & physical therapists recommend the Prenatal Cradle for mild to high risk issues and discomforts and for single pregnancies.
HAND TAILORED: Original award winning patented design – proudly manufactured in the U.S.A. by It's You Babe, LLC, an FDA registered Michigan business.
The It's You Babe Prenatal Cradle offers ergonomic support for patients who have pendulous abdomens and symptoms of:
Back pain

Abdominal straining

Painful hip separation

Painful pubic symphysis

Lordosis Sciatica
Please follow the sizing guide in selecting the proper size and fit. We have 9 sizes to choose from, from extra-petite to tall medium (women over 5'10") and we have the perfect size for mom and baby.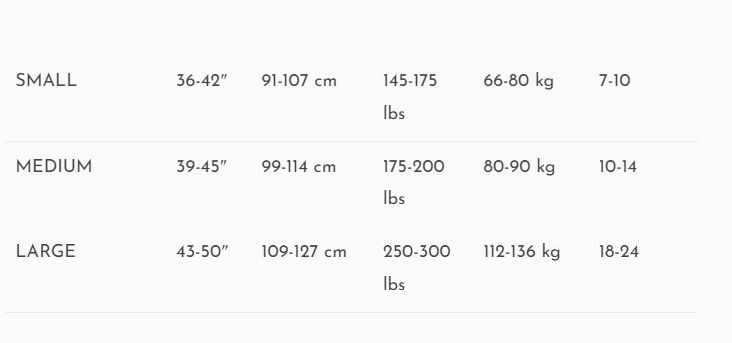 Best Prenatal Cradle
Brand: It's You Babe LLC
Product Code: BCS,BCM,BCL
Reward Points: 15
Availability: In Stock
Related Products
Tags: Best Prenatal Cradle